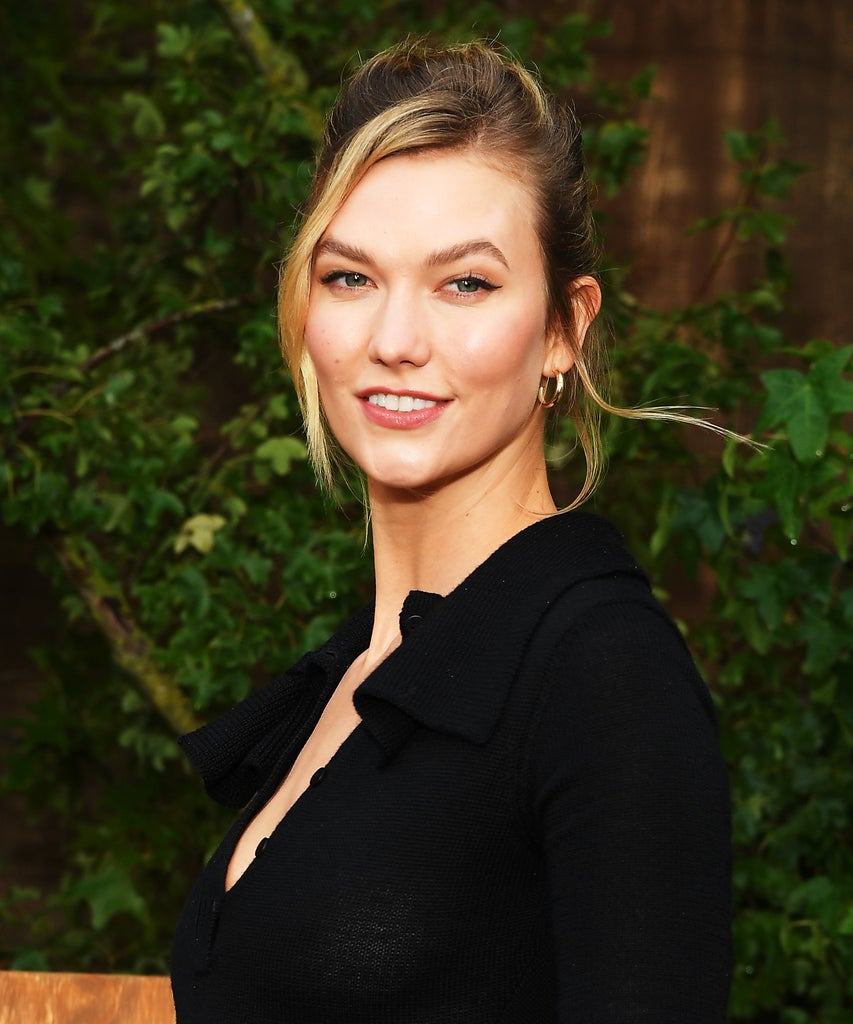 With the notable exception of Selena Gomez and her extra-long extensions, the celebrity consensus for fall haircuts seems to be that shorter is better. In the past month alone, everyone from Bella Hadid to Julianne Hough to Maisie Williams has chopped their hair into blunt bobs.
Now, you can go ahead and add Karlie Kloss to that list, too. It appears that the model-turned-tech entrepreneur was bit by the blunt-bob bug while traveling through Paris for the last leg of Fashion Week: As evidenced by her most recent Instagram Story showing off the haircut in real time, Kloss is officially rocking a razor-sharp bob that falls just below the chin. "Nothing like a mid Fashion Week cut," she wrote. The trim by hairstylist Jacob Rozenberg is Kloss' shortest cut in years — and it's also a throwback to her signature chin-grazing bob that became known as "The Karlie" in 2013, which she later revived in 2017 just ahead of the Met Gala.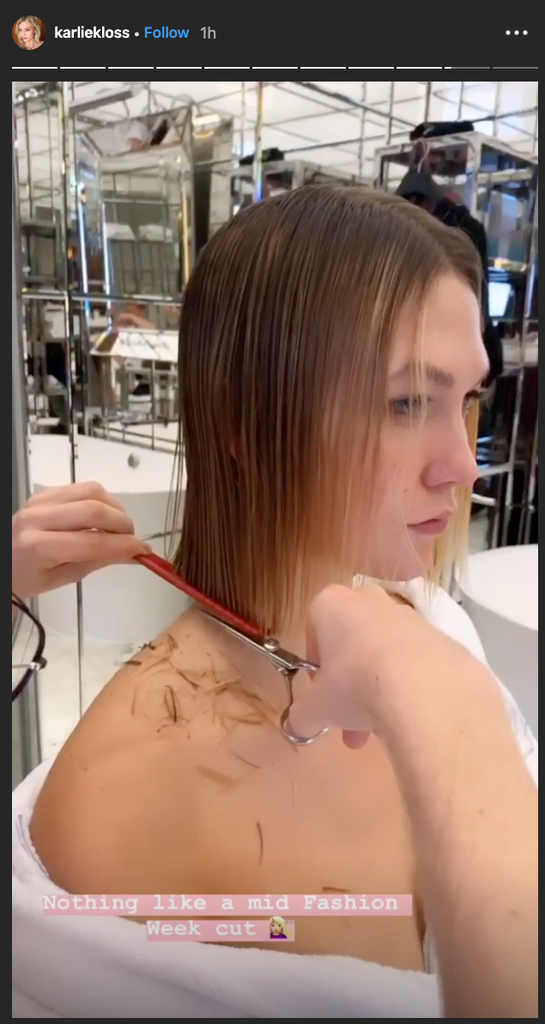 With that said, Kloss isn't typically one for dramatic hair transformations (her most drastic to date is when she went platinum-blonde in 2017), but this isn't the first time she's chosen Fashion Week as the perfect occasion to get a trim: Last February, Kloss enlisted her hairstylist Harry Josh to give her a lob. She later shared a video showing off the finished result, telling Josh, "Job well done. You talked me off the ledge… New year, new me."
We're four months shy of 2020, so Kloss' new cut likely isn't tied to her New Year's resolutions just yet — but perhaps she was inspired by her sister-in-law Ivanka Trump, who ditched her long center-parted hair for a shoulder-grazing style a few weeks ago. A coincidence? Only time, and the next Kushner family gathering, will tell.
Like what you see? How about some more R29 goodness, right here?
You Won't Believe How Much Ivanka Trump Changed